Keynote Speaker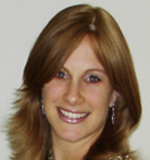 Lauren Roth, MSW, LSW
Creating a Better World: The Power & Beauty of Kindness & Joy
Lauren Roth, MSW, LSW is a psychotherapist in private practice in Lakewood, New Jersey, and she lectures extensively across the United States on numerous topics, including: marriage, parenting, healthful eating, and a variety of inspirational and Torah topics. She is also an aerobics, yoga, pilates, ballet, and gymnastics instructor.
Mrs. Roth holds a BA in Molecular Biology from Princeton University, and a Masters in Social Work from Rutgers University. She was the recipient of the Mark Forman Memorial Award for excellence in academics and in clinical work upon her graduation from Rutgers' School of Social Work. Mrs. Roth has researched molecular biology at Princeton University and at Yale University, and wrote the science segment scripts for Good Morning America as an AAAS Fellow. Mrs. Roth is an alumnus of the Edgar M. Bronfman Youth Fellowships, and was awarded a Kerem Scholarship for Bronfman Alumni, which she used to run a series of Jewish education seminars. Recently, Mrs. Roth was awarded another Bronfman Alumni Projects Grant, which she used to run the Roth Jewish University Student Learning Seminars.
TEDx-style Talks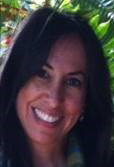 Belina Fruitman
What, Me Addicted?
Belina Fruitman is the owner of and primary therapist at A Woman's Way to Recovery. She received her Masters in Social Work from The University of Denver in 1995, became a Certified Addictions Counselor lll in 1996 and a Licensed Clinical Social Worker in 1997. She taught college social work courses at Metropolitan State College of Denver (MSCD) for more than 15 years, until her recent founding of Yourintervention.com. For more info on Yourintervention.com, click here.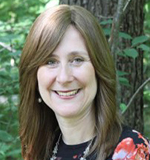 Rochel Goldbaum
A Fresh Look at De-stressing: Down Time Is Up Time
Rochel is a highly sought after international speaker who has taught Jewish women for over 15 years.  Her effervescent joy and engaging style has drawn many to her classes and lectures focusing on the topics of parenting, self-development, marital harmony, and intimacy in the Jewish home. In addition to her teaching, Rochel is a dating and relationships coach in her home town of Denver, Colorado. She is  the proud mother of seven children and grandmother of three.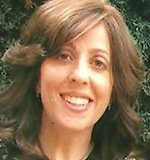 Adina Krausz, LCSW
Talking to Your Kids About Terrorism
Adina Krausz, LCSW, is a psychotherapist in private practice, specializing in relationships and families.  She also spends part of her time providing individual, couple, and family therapy at AllHealth Network, the largest mental health organization in Colorado.   In addition, Adina is the school social worker at Beth Jacob High School, where she empowers students to succeed personally and academically, and provides guidance and psycho-education to teachers and administrators. The most gratifying part of her work is helping her clients discover strengths they never knew they had.  Adina earned her Master's in Social Work from the University of Denver.  She and her husband Daniel are proud parents of six children.