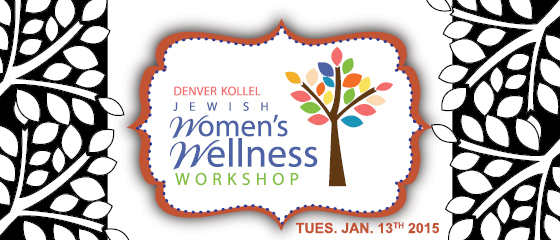 The Women's Wellness Workshop is an annual summit for Jewish women highlighting a variety of wellness issues, focusing on being healthy in mind, body and soul.
Health and wellness is a big issue today, and the Torah has been providing insight into living a healthy lifestyle for thousands of years. This event brings together the Torah's wisdom with the knowledge the medical community has to offer.
For more info on upcoming events, contact info@denverkollel.org or call 303-820-2855.