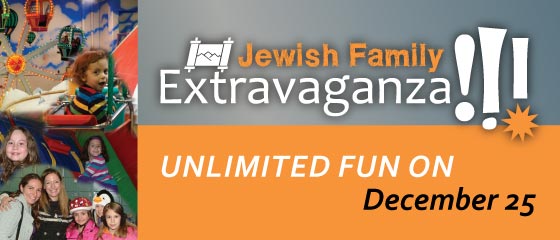 Since 2000, the Kollel Women's Division has been offering families a solution to the "December 25th Dilemma" – its Jewish Family Extravaganza of family fun and entertainment at the South Suburban Sports Center.
The Sports Center, located at 6901 South Peoria (at Arapahoe Road) in Centennial, is made available on December 25th, giving Jewish families an opportunity to get out on December 25thThe Sports Center offers a variety of activities for all ages, from LaserTag, ice skating, bumper cars and rock climbing for older kids, teens and adults to unlimited access to Lollipop Amusement Park for younger children. Lunch and snacks are available for sale.
For more information, email info@denverkollel.org or call 303-820-2855.